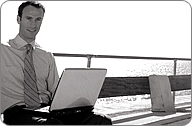 Dialtone has been managing client telephone, data and energy services for over 20 years. Our professionals will assist you in maximizing your business cost savings on all telephone, data, internet and energy expenses.
Our "Customer First" attitude is important to us and ensures the best possible relationship with our clients. We understand that we wouldn't exist without satisfied clients!
If your business is in the process of evaluating your office communication needs, let us provide a "Free" analysis and quote. We will provide you with a comprehensive quote from multiple carriers with an independent approach to solving your unique business needs. Please begin here by requesting a complimentary analysis and service quote:


Here's a quick summary of what we do ...
PRI-T1-Dynamic Voice
Nationwide POTS Lines
Hosted VoIP Services
Audio and Web Conferencing
Electric Service Savings Analysis

High Speed Internet Access
MPLS and Private Networks
Dedicated, Cable, Ethernet Access
Nationwide Bandwidth Aggregation
Natural Gas Savings Analysis