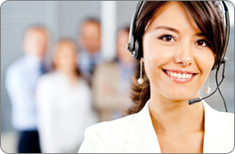 Thank you for being one of our valued customers. We are committed to offering the finest, most reliable business agent communication services and support in the industry. If there is anything we can do to better serve you, please let us know.
Telecom and Data Network Carrier Support:

For Service Related Outages
Please call your Carrier Repair toll free number located on carrier bill

report outage with specific call or data problem including time of outage, number called etc
receive trouble ticket number from carrier

Call Dialtone support number below or email us carrier trouble ticket number issued by carrier.

A Dialtone representative will contact carrier and follow up with you regarding resolution status.
Dialtone 24 Hour Toll Free Support Line: 1-888-949-1909
Dialtone 24 hour Email address: support@dialtonecorp.com
Dialtone Billing System Support
Dialtone Billing System 24 Hour Toll Free Support: 1-888-949-1910
Dialtone Billing System 24 hour Email address: support@dialtonecorp.com
Dialtone Internet Services Support
Dialtone Internet 24 Hour Toll Free Support: 1-888-949-1910
Dialtone Internet Services 24 hour Email address: support@dialtonecorp.com