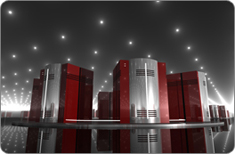 High speed data connectivity is crucial to the success of every business.Dialtone offers multiple carriers of high capacity, reliable and scalable solutions that employ the latest in fiber and cable technologies and play a determining role in your bottom line.
Dedicated Internet Access:
Today's information age demands multimedia streaming and high speed browsing. Dialtone partners with multiple carriers to supply a host of high speed internet access offerings to accommodate every need and budget.
Cable Internet Access:
The internet has seen many changes and cable companies are taking advantage of the cable infrastructure in place to offer our clients high speed internet access that come with big cost advantages. Dialtone partners with all cable providers to provide a full buffet of high speed cable solutions.
Nationwide Internet Bandwidth Aggregation:
For multi-location clients, Dialtone can be or arrange a consolidated billing and service company that supports a "one stop shop" for all your US locations whether they use T1, Cable, DSL, Fixed Wireless or Ethernet services.
Ethernet Internet Access:
Enjoy high speed, reliable, Internet access for your business. Dialtone can provide custom quotes from multiple carriers for Ethernet connections over Fiber (EoF), Copper (EoC), and T1 (EoS).
Fixed Wireless Internet Access:
Some Company locations are limited to the available wired options for Internet access or maybe needs Internet for a Short-Term Hotel Conference or the company wants to provide an Redundant Backup for its wired Internet services. Dialtone has access to many Fixed Wireless providers throughout the US.